Page 3 of 3 •

1, 2, 3


Margin requirements for several trading instruments are to be changed

Please note that, as a part of the process of optimizing trading conditions, started on February 7, 2018, the margin for all CFDs on shares and stock indices will be changed. See information on the new margin requirements on the web page with trading instruments specifications.
Scores of six intermediate InstaForex contests pinned down
Intermediate stages of six InstaForex contests have come to an end and we are ready to introduce the winners! Now let's cheer the finalists in the following tournaments: One Million Option, InstaForex Sniper, Lucky Trader, FX-1 Rally, Great Race, and Real Scalping. The company congratulates the winners and wishes other participants brilliant scores in the next contests.
FX-1 Rally
Tatyana Kondratyeva was the most successful to cover the whole distance in the recent stage. She displayed the best trading and racing skills. We congratulate Tatyana on the brilliant performance! We also wish her to confirm the title of the best pilot in further stages of FX-1 Rally. If you are longing for a tough battle and want to feel the thrill of a race – welcome to the starting line of the nearest stage of FX-1 Rally. Feel free to register for the next race which is running from 00:00 February 16, 2018 to 23:59 February 16, 2018.
One Million Option from InstaForex
An extremely popular contest from InstaForex, One Million Option, attracts plenty of participants at every stage. They are ready to face a challenge and contend for the title of the best option trader. Trader from India Praveen Kumar Lath showed the most impressive score in the latest stage. Please be aware that the next round of the One Million Option tournament is just around the corner - from February 19, 2018 until February 23, 2018.
Lucky Trader
A firm hand, agile mind, and focus on success are the basis of a great score and victory in a two-week marathon called Lucky Trader. If you are proficient enough to trade perfectly during the two contest weeks, you have a fair chance to win a tournament like Andrey Chepurnoy. Let us remind you that the next step of Lucky Trader will take place from February 19, 2018 until March 2, 2018.
InstaForex Sniper
This contest is tailor-made for the most accurate and quick-witted traders. Judging by the results of the latest stage, Alexander Mikhailov grabbed the first prize. The nearest competition will be held from February 19, 2018 until February 23, 2018.
Real Scalping
Scalping is a rather complicated trading strategy which requires meticulous attention. Just few traders can boast scrutiny, concentration, and agile mind to succeed in the short-term trading. Such traits are required above all for excellent results in scalping. This time, Albert Filimonenkov was able to manifest all these features which helped him to secure victory in the recent step. InstaForex congratulates the winner and invites other traders, who were less successful, to take part in the next contest. Everyone willing to test their scalping skills can register for the tournament which will start on March 5, 2018 and end on March 30, 2018.
[URL=https://www.instaforex.com/greatrace ] InstaForex Great Race 2017 [/URL]
Vasiliy Astafyev won the first prize in the latest stage of InstaForex Great Race 2017. Well done! Besides, we are happy to congratulate other prize takers in the intermediate stage.
Learn more about contests
Photos and comments of the finalists
Chancy Deposit: 10 000 USD only in February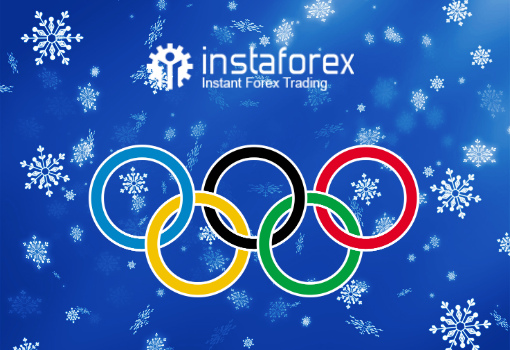 Dear Traders!
In honor of the Winter Olympic Games in Pyeongchang in February we increased the bonus up to 10 000 USD within the
Chancy Deposit
campaign! So now, if you
deposit your account
till February 28, you will get a chance to win 10 000 USD. Chancy Deposit campaign is being held among InstaForex clients every month, and every time the bonus amount changes.
Follow the results of Olympic Games with us and
get 10 000 USD
to your trading account this February!
Page 3 of 3 •

1, 2, 3

---
Permissions in this forum:
You
cannot
reply to topics in this forum