Page 5 of 5 •

1, 2, 3, 4, 5

Get USD 8,000 on the eve of Christmas and New Year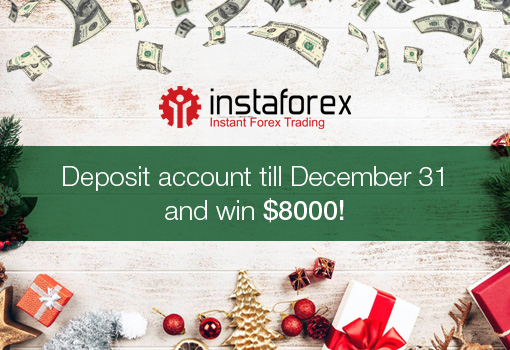 In anticipation of holidays InstaForex increased the size of the bonus in the
Chancy Deposit
campaign. In December it amounts to USD 8,000!
How to get this Christmas present? It is quite easy.
Top up your trading account
with at least USD 3,000 and you will automatically become a contender for the main prize. Is that all? Yes, it is! December has already begun, so you need to hurry up to take part in the campaign.
Replenish
your account right now!
InstaForex Loprais Team on path to Dakar 2019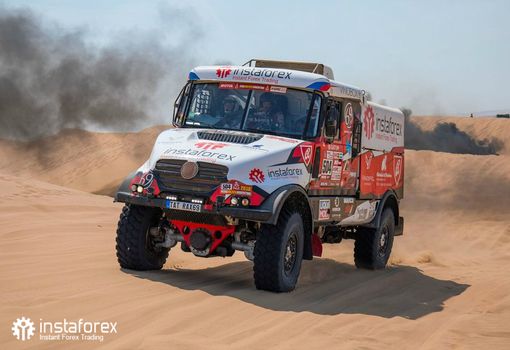 The 2019 Dakar Rally is going to kick off in a few weeks.
Aleš Loprais
, his Spanish navigator Ferran Marco Alcayna, and chief mechanic Petr Pokora will set about a rally raid on January 6 in Lima. The racing team has to go through 10 stages in the truck category.
The team had been fine-tuning their Tatra at the workshop in the town of Frenštát pod Radhoštěm until the departure. Eventually, InstaForex Loprais Team left for Le Havre, France, to arrange some administrative formalities. There, they will embark on board a ship to sail to Peru.
"If we had been given one more week for preparations, we would be still working on the car as there is always something to do. The development of our racing Tatra is our everyday routine and it's a long-term process. While our fleet is heading to America, I've moved to Dubai to practise in the sand dunes until the end of the month as Dakar Rally organisers are promising about 70 per cent of sand."
Aleš Loprais debuted at the Dakar rally in 2006 as a navigator for his famous uncle. Since then, Aleš has not missed a single rally. On the whole, he has participated in 12 Dakar races, won 9 stages, and finished 5 times in overall TOP 10. In early January, the Tatra truck of InstaForex Loprais Team bearing number 507 will face the racing challenge.
Three more interim stages of InstaForex contests summed up today
The results of three more interim stages of InstaForex contests are out. Therefore, today we are ready to unveil the names of winners in FX-1 Rally, InstaForex Sniper, and One Million Option contests.
InstaForex congratulates the winners and would like all the participants to see their names in future contests' digests. Believe in your luck!
FX-1 Rally
Ilya Nikolaevich Prokopets from Kazakhstan scored a victory in the latest stage of FX-1 Rally contest. We salute the champion and wish him to keep ruling in further stages of the contest. If you are not afraid of an intense clash and ready to plunge into the race for leadership – welcome to the start of the next stage of FX-1 Rally contest that will be held from 00:00 December 21, 2018 to 23:59 December 21, 2018. Register and participate!
InstaForex Sniper
InstaForex Sniper is a contest for the most prompt and sharp-eyed traders. Today Aleksey Ivanovich Seledtsov showed such skills and got lucky to hit a jackpot. Be a success story as well! We remind you that the next stage of InstaForex Sniper contest is running from December 24, 2018 until December 25, 2018.
One Million Option
One Million Option is one of the most popular contests by InstaForex. There are always a lot of participants in this contest and, therefore, keen competition, excitement, and adrenaline! Highly motivated traders accept the tough challenge to get the title of the best option trader. We are pleased to announce that Vladimir Nikolaevich Komissarov triumphed in the latest stage of One Million Option contest. Congratulations!
Learn more about contests
Photos and comments of the finalists
Changes in trading hours for Christmas and New Year holidays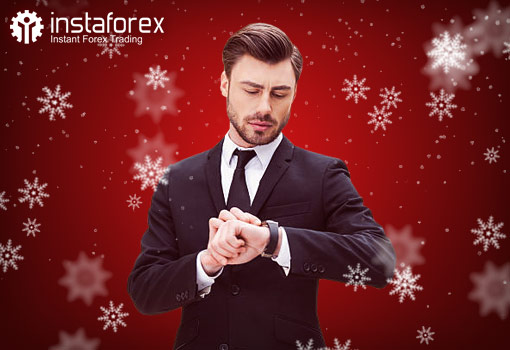 Dear traders!
Please pay attention to the changes in trading hours during Christmas and New Year holidays.
December 24 – all markets work on a regular schedule but close earlier than usual at 8:00 p.m.
December 25 – markets are closed
December 26 - all markets work on a regular schedule, opening at 00.00. Trading on Futures Agro opens at 4.30 p.m.
December 31 - all markets work on a regular schedule but close earlier than usual at 8:00 p.m.
January 1 – markets are closed
January 2 – markets open later than usual at 6.00 a.m. Trading on Futures Argo opens at 4.30 p.m.
*Trading cryptocurrencies is available on a regular basis during the holidays
**Opening new deals on ForexCrosses 4 and 5 can be limited from December 24 till January 3.
InstaForex congratulates on Christmas and New 2019 Year!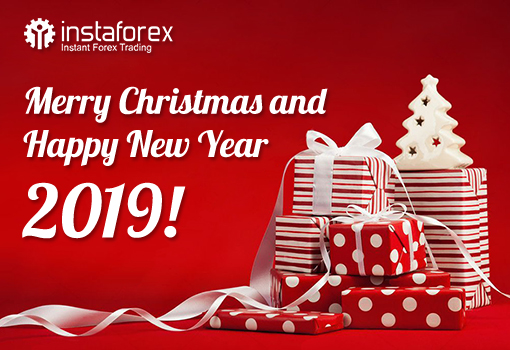 Catholic Christmas is the first winter holiday which is welcomed by adults and kids. This family holiday is eagerly anticipated long before the festivities. InstaForex is no exception. We are delighted to congratulate our clients and by tradition wish them peace, success, happiness, and good luck! Besides, we would like to wish everyone patience, faith, and bright prospects.
May your home be filled with warmth, serenity, and welfare. May you life be accompanied by pleasant changes and wonderful events which will arouse radiant smiles and lovely memories. Ahead of the long-awaited beautiful holiday, the time is ripe to sum up the passing year and draw up plans for the future. Enjoy a well-deserved break, Christmas, and New Year festivities! We are full of great hopes. We believe that our joint efforts will bear fruit. Together we will overcome all obstacles and achieve ambitious goals.
We wish all our friends love and prosperity! Merry Christmas and Happy New Year!
Page 5 of 5 •

1, 2, 3, 4, 5

---
Permissions in this forum:
You
cannot
reply to topics in this forum